Postdoc Slam, the annual research communications contest presented by the Office for Postdoctoral Scholars and the Graduate Division, returns this year after a two-year pandemic-induced hiatus.
Postdoc Slam challenges postdocs in a range of disciplines to present a compelling presentation of their research in three minutes or less, using language that not only their peers but also non-specialists will understand. The intention of Postdoc Slam is not to dumb-down or trivialize research; rather, it is meant to incentivize postdocs to clarify their ideas and to help others appreciate and understand their work. 
We're pleased to announce this year's ten finalists, selected by a panel of screening judges, who will compete for cash prizes of $4,000, $2,000, $1,000, and $750 in a live event on September 21. 
---
Sophie Huddart, PhD
Adithya Cattamanchi, MD, faculty mentor
Sangeetha Kandoi, PhD
Deepak A. Lamba, PhD, faculty mentor
Huong Kratochvil, PhD
William DeGrado, PhD, faculty mentor
Jianlong Li, PhD
Sarah Knox, PhD, faculty mentor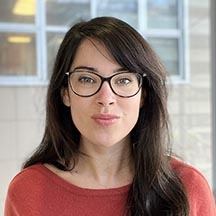 Elise Marsan, PhD
Eric Huang, MD, PhD, faculty mentor
Amanda McQuade, PhD
Martin Kampmann, PhD, faculty mentor
David Moses, PhD
Edward Chang, MD, faculty mentor
Deepto Mozumdar, PhD
Joe Bondy-Denomy, PhD and David Agard, PhD, faculty mentors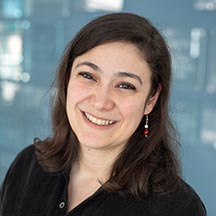 Irene Ojeda Naharros, PhD
Maxence Nachury, PhD, faculty mentor
Neha Pincha Shroff, PhD
Ophir Klein, MD, PhD, faculty mentor
---
Postdoc Slam is the centerpiece of UCSF's celebration of National Postdoc Appreciation Week, September 19 to 23.
Due to ongoing COVID-related restrictions on campus, this year's live Postdoc Slam event will be open only to a limited capacity audience of the competitors' colleagues, the judges, and event staff; however, we will live stream the entire event, and remote audiences will also be able to cast their vote for the "People's Choice" prize winner. Please mark your calendar for Wednesday, September 21, at 4 p.m. PDT, and plan to join us virtually. 
Watch the livestream on September 21.
Read more about the Postdoc Slam competition, or meet this year's final event judges.